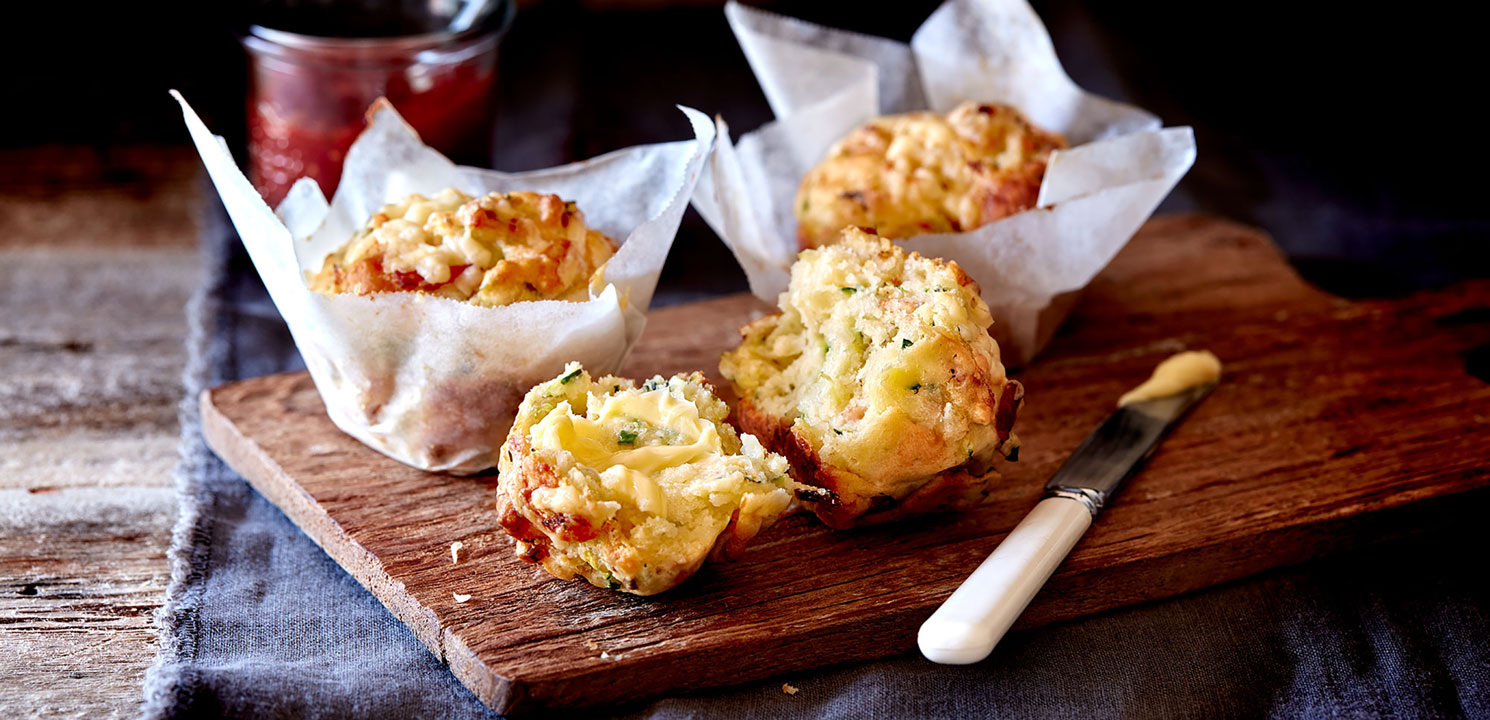 Method
Preheat the oven to 180 degrees Celsius. Line a 12 hole muffin tray with paper cases and set aside.
Heat the oil in the medium size fry pan over a medium high heat. Add the bacon, and cook for five minutes or until golden. Remove from the pan, and drain on a plate lined with paper towel.
Squeeze out all excess liquid from the zucchini and place in a bowl. Set aside.
Sift flour into a large bowl and make a well in the centre. Pour in the milk, butter and egg, and stir until almost combined. Add the zucchini, bacon, chives and Mainland Epicure Cheddar. Season with salt and pepper and fold ingredients through the mixture.
Spoon the mixture evenly into the muffin cases. Transfer into the oven and bake for 20 minutes or until golden. Remove from the oven and allow to rest for 10 minutes.
Serve warm or at room temperature with a little extra butter.