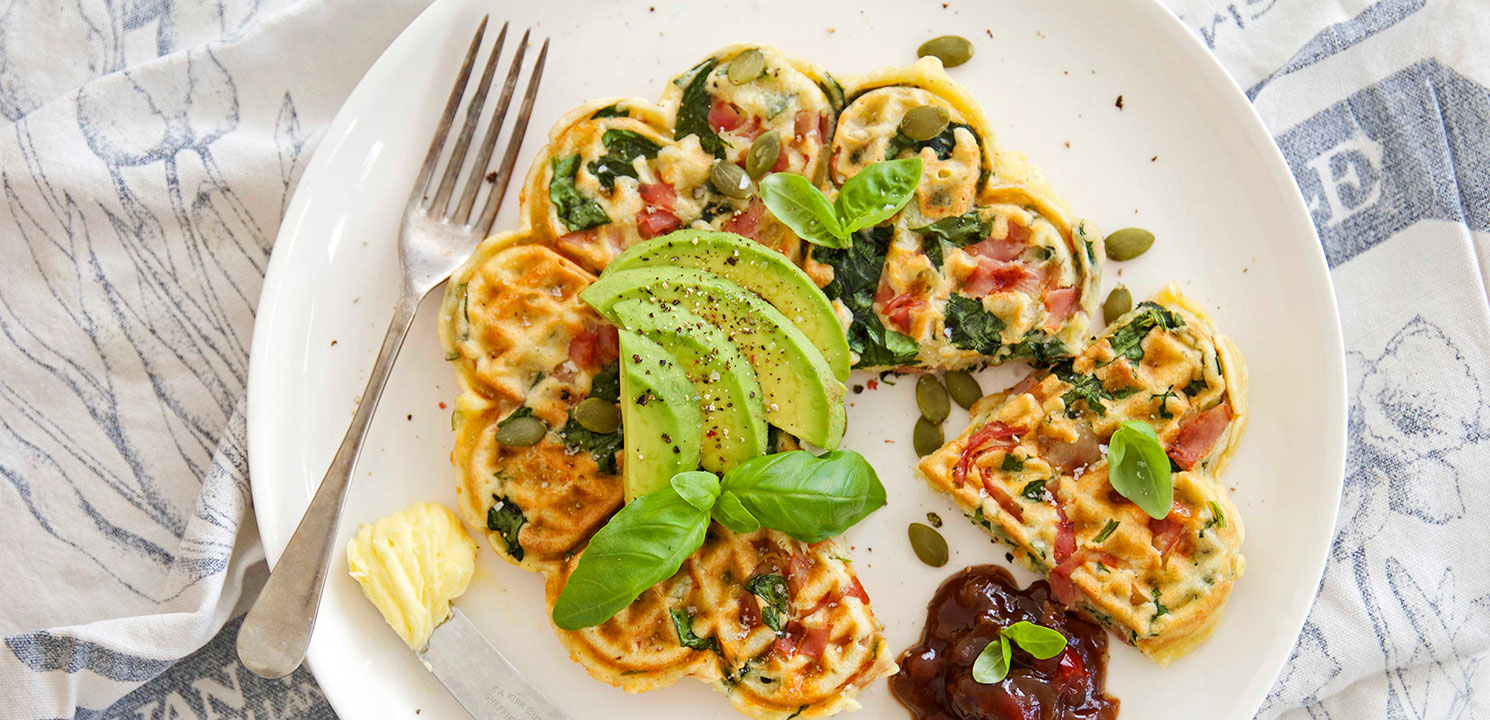 Method
Combine the eggs, milk, and grated cheese. Whisk together. Add the remaining ingredients, season generously and stir briskly until evenly combined.
Heat the waffle iron and lightly grease it with Mainland ButterSoft Salted.
Pour 1/3 cup of batter into the waffle iron (this will depend on the size of your iron). Spread to the edges and cook until golden brown. Store in a warm oven until you've repeated this process with the remaining batter.
Serve hot with butter, avocado, relish and toasted seeds.
Tips
Leftover waffles can be stored in the fridge for up to 24 hours or frozen for up to 1 month. Reheat waffles under a hot grill.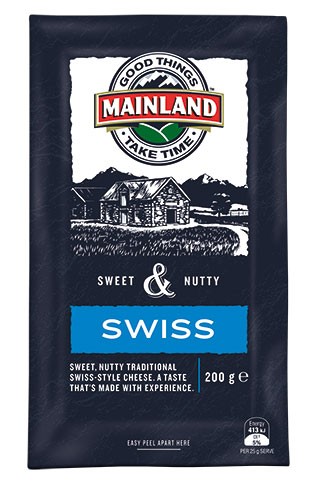 In This Recipe
Swiss
---
A highly versatile cheese that works well either hot or cold, Mainland Swiss has a lovely mild nutty flavour that will add a new dimension to your favourite meals.

View Product