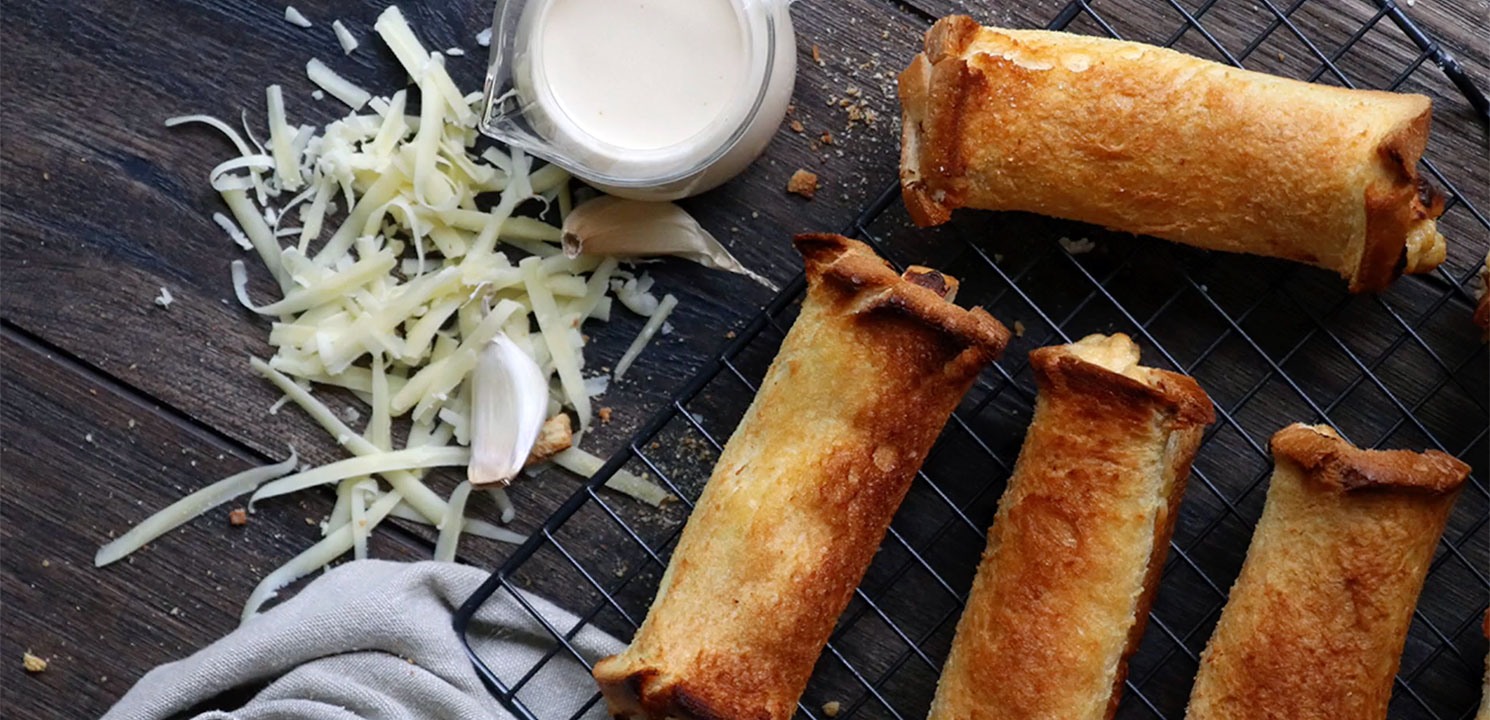 Method
In a pot, soften the onion and garlic in a dash of oil. 
Once softened, add the evaporated milk, onion soup powder and grated cheese. 
Stir until the cheese has melted, then continue to mix over the heat until the mixture thickens. Set aside to cool slightly. 
On a slice of Tip Top bread, spread a generous layer (not too thick) of the cheese mixture over. Use your hands to make into a roll, then set onto a lined tray. 
Brush with melted butter, then bake in a 180°C oven for 5 to 10 minutes or until just golden brown. Serve hot!
Tips
The perfect easy snack to make for friends or with the kids, this recipe for Southland Cheese Rolls, by Rhiannon Baldock ticks all the right boxes.

In This Recipe
Tasty Cheddar Finely Grated
---
Tasty Finely Grated Cheese is an everyday favourite and goes well with a wide range of ingredients. It stands out thanks to its great versatile flavour and makes your cooking even more rewarding now that it is finely grated.
View Product