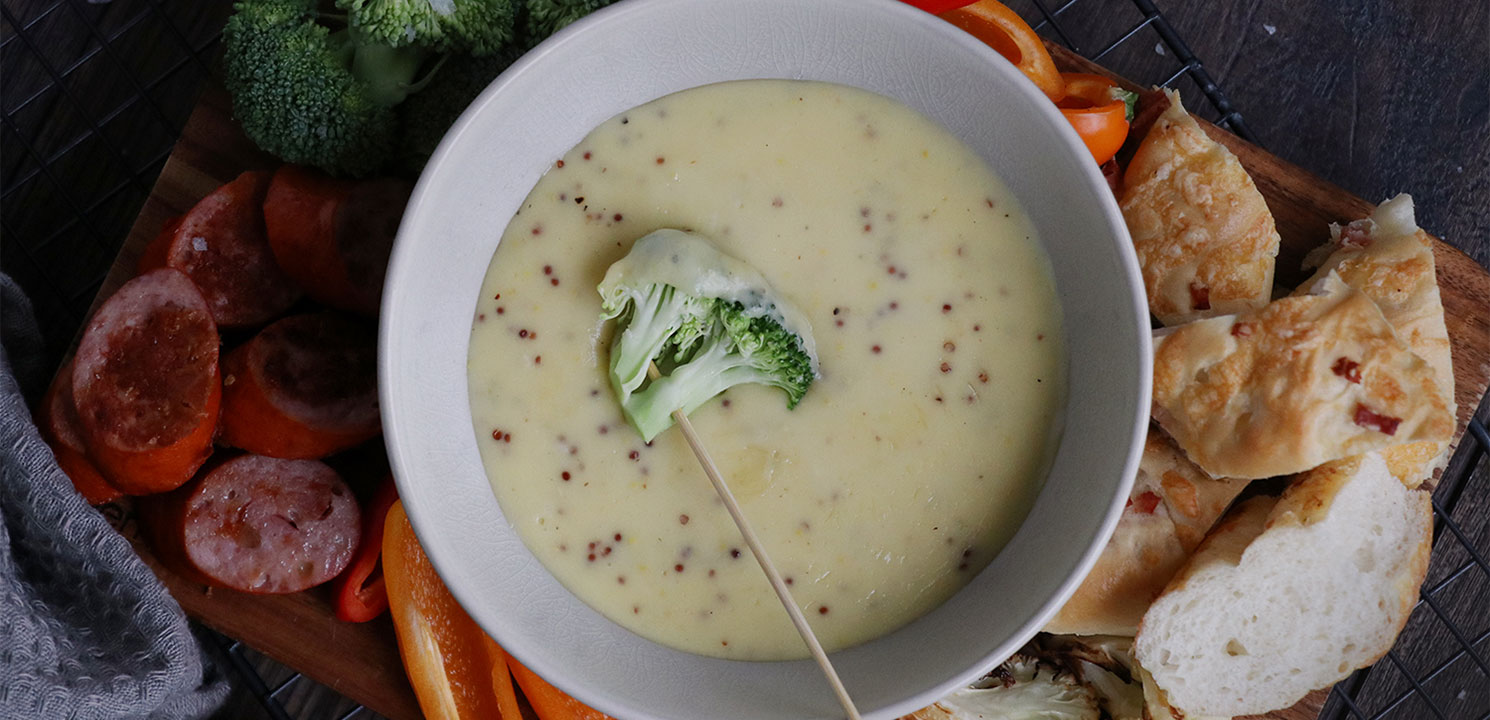 Method
In a pot, soften the garlic with a dash of oil over a low heat. Add the white wine, and cook off for 3-5 minutes or until the wine has lost its acidic smell. 
Slowly whisk in the grated gouda cheese and mustard, until the cheese has melted. 
Add the cornflour slurry and pepper, then whisk until thickened slightly. 
Pour directly into a warmed dish*, and serve immediately with your sides.
Tips
*If you have a fondue pot, make directly in the pot on the stove then sit over the flame.

This tasty recipe by Rhiannon Baldock is the perfect twist on an old favourite.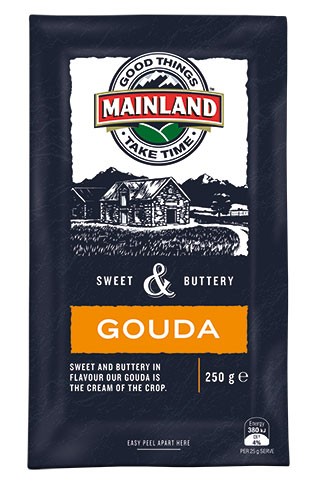 In This Recipe
Mainland Gouda Cheddar
---
Creamy textured with a sweet and buttery flavour, Mainland Gouda is the perfect addition to any cheeseboard.

View Product