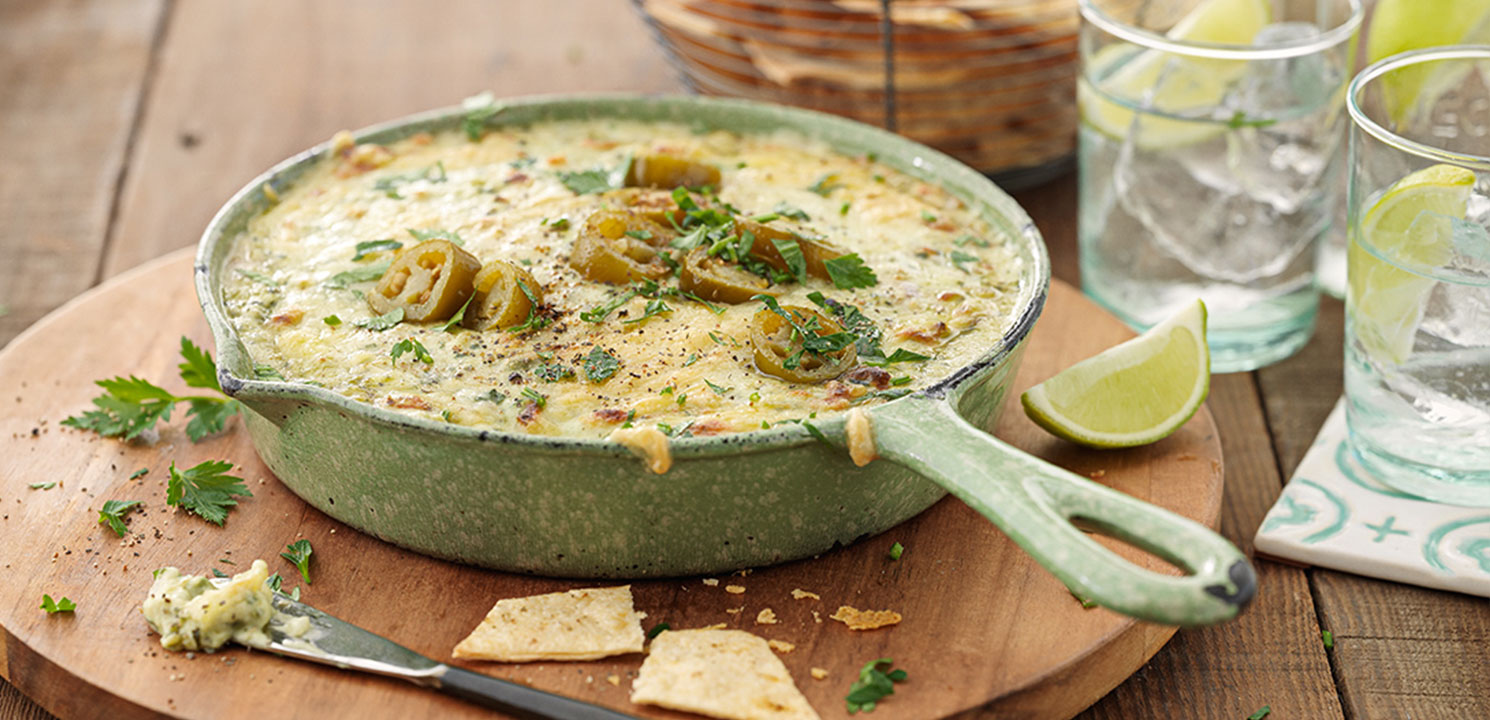 Method
Preheat oven to 200°C.
Heat butter in a large frying pan and sauté onion and garlic until soft and fragrant.
Add flour and cook for 2-3 minutes until the texture is sandy.
Gradually add hot milk, stirring until smooth and creamy.
Process or finely chop jalapenos and spinach leaves until very fine then add them to the creamy sauce along with the sour cream and Gouda Cheese.
Stir until creamy then pour into an oven-proof serving pan or dish. Sprinkle with extra grated Gouda Cheddar and top with a few jalapenos.
Bake for 10-15 minutes until golden and bubbling.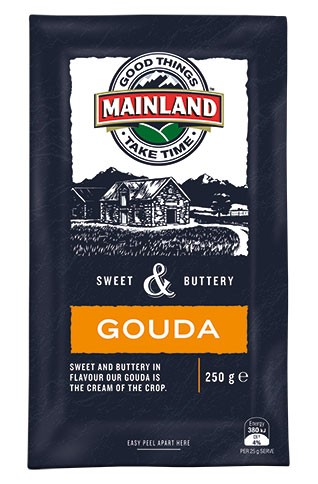 In This Recipe
Mainland Gouda Cheddar
---
Creamy textured with a sweet and buttery flavour, Mainland Gouda is the perfect addition to any cheeseboard. 

View Product