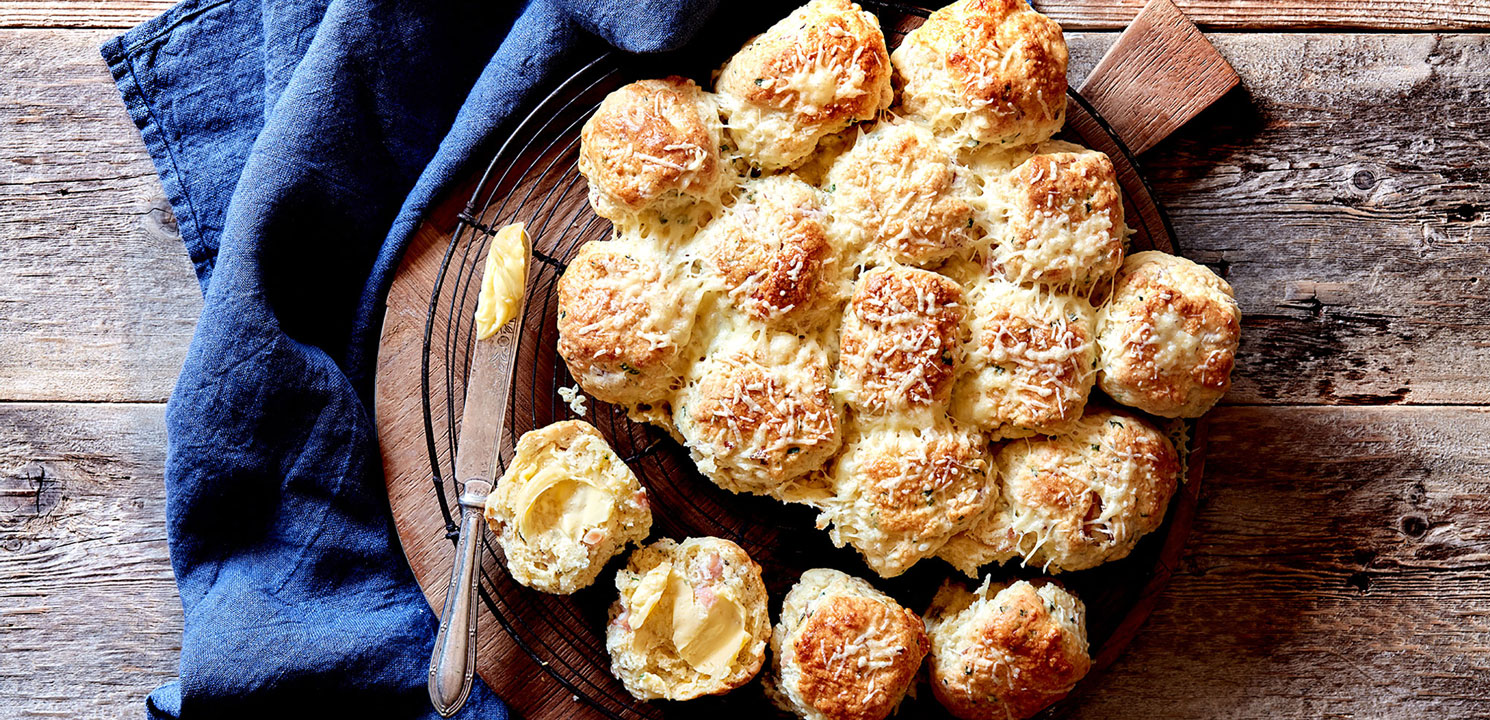 Method
Preheat oven to 200°C and line a baking tray with baking paper.
Place the flour, baking powder, mustard powder and butter into a large mixing bowl. Using your fingertips, rub butter into flour until the mixture resembles fine breadcrumbs. Add cheddar cheese, garlic, herbs and ham.
In a separate bowl or jug mix together eggs and milk. Gradually add this to the dry mixture and mix together to form a dough (reserving a tablespoon or so of liquid). Mixture should still be sticky.
Tip mixture onto a lightly floured surface and knead gently until dough comes together. Divide into 16 equal size balls.
Arrange balls onto prepared baking tray to form a circle with all the balls just touching. Brush with remaining milk and egg mixture and sprinkle with parmesan.
Bake for 25 minutes until well risen and golden. Serve warm with butter.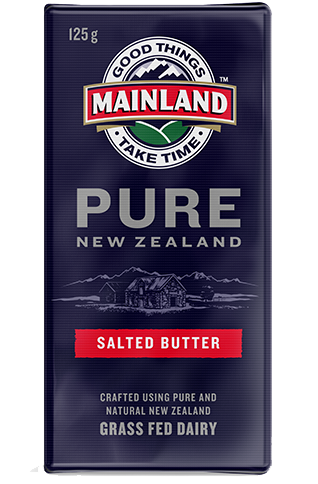 In This Recipe
Mainland Pure Butter with Sea Salt
---
View Product