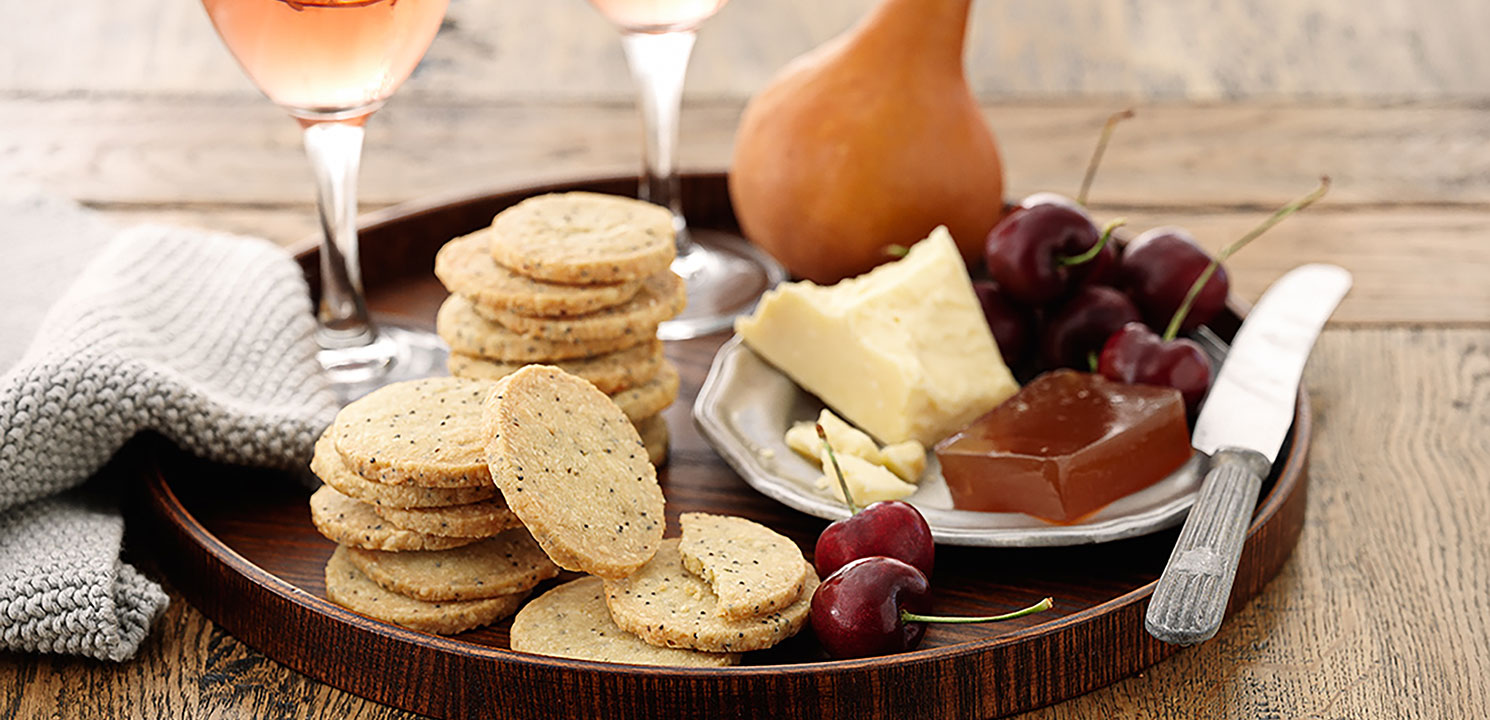 Method
In a food processor combine butter and flour and pulse until the mixture resembles medium breadcrumbs.
Add Vintage Cheddar, celery salt, paprika and poppy seeds and whizz until well mixed and starting to clump. Add enough hot water to form a soft ball when briefly processed again.
Turn out dough onto a floured work surface and gather together to form a log, rolling and shaping the ends. – About 22 cm long and 5 cm round.
Wrap in cling film and chill for at least 30 minutes, or until ready to cook and serve.
Pre-heat oven to 180°C and slice the biscuit roll into even half cm slices and arrange on a baking tray lined with baking paper.
Cook for 12-15 minutes or until golden. Allow to cool and crisp up on the tray then store in an air-tight container.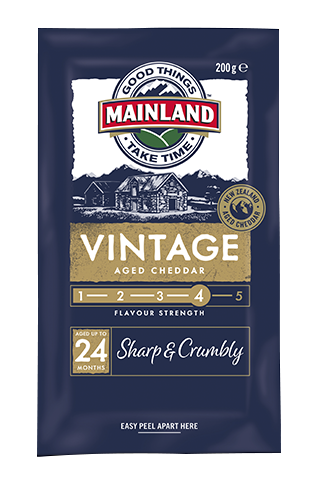 In This Recipe
Mainland Vintage Cheddar
---
A real cheese lover's cheese. Aged for up to 24 months, Mainland Vintage cheddar has a crumbly texture and real bite. To enjoy its full flavour, leave it out of the fridge for 30 minutes before serving.

View Product