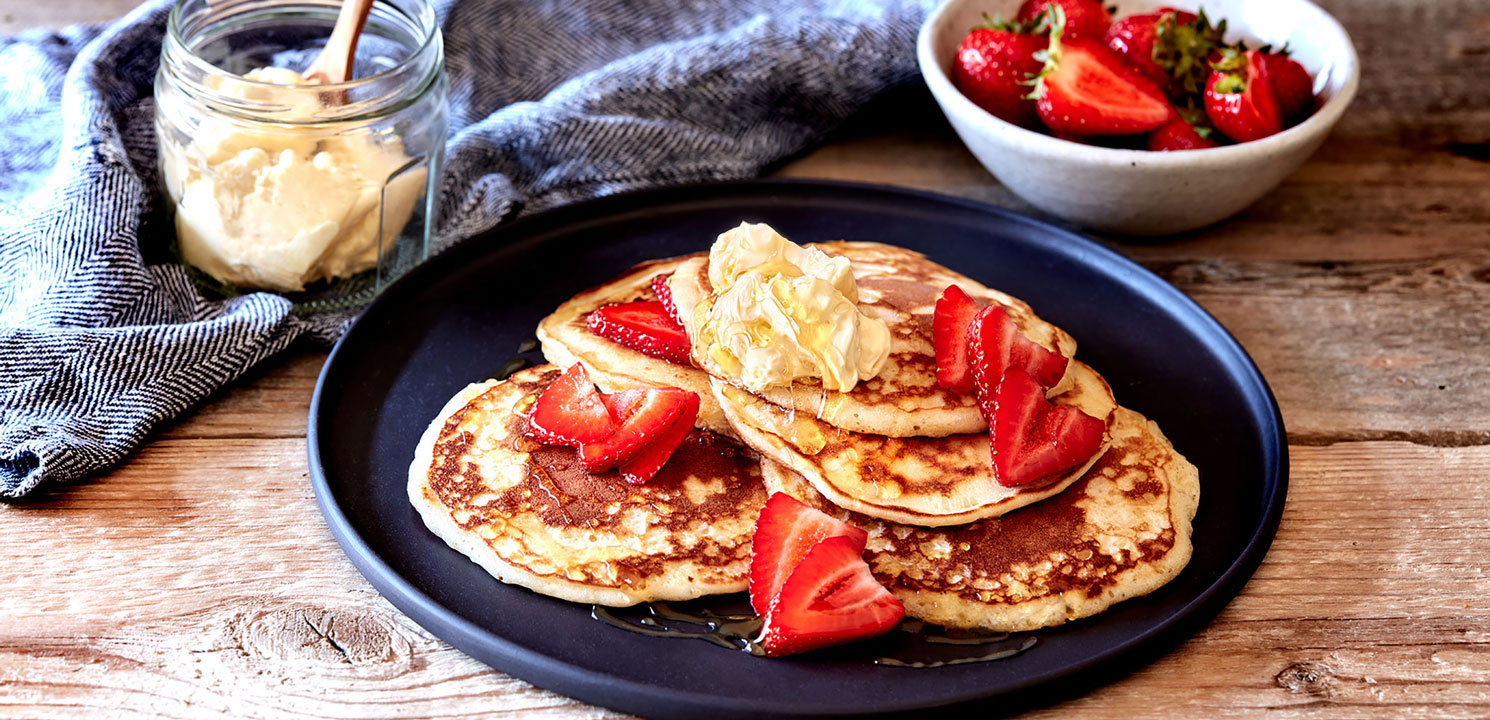 Method
To make the maple butter, place butter into the bowl of an electric mixture and whisk until pale. Add the maple syrup and mix for another minute. Set aside.
Place the flour, baking powder and sugar in a large mixing bowl. Place the egg, milk, buttermilk and butter in a separate bowl and mix until combined. Add milk mixture to dry ingredients and whisk until smooth.
Heat a non stick frying pan over medium-low heat. Pour 1/3 cup mixture at a time into the pan and cook until bubbles appear on the surface. Turn the pancake and cook for a further minute or until golden. Continue with the remaining mixture keeping cooked pancakes warm.
Serve small stacks of pancakes, topped with maple butter and fresh strawberries.