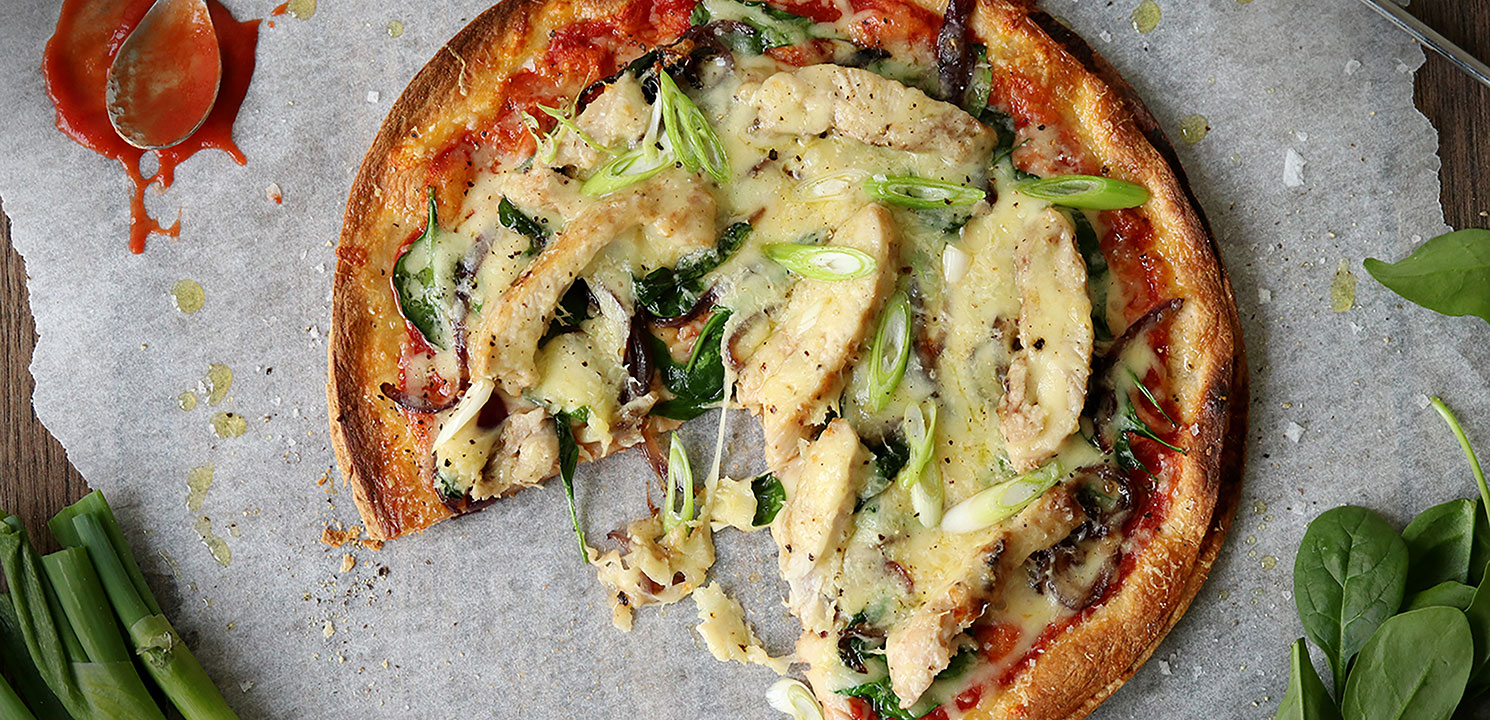 Method
Preheat the oven to 220 degrees Celsius, fan bake. Once heated, place a baking tray in the oven to heat. 
Lay one tortilla/wrap on the heated tray. Spread with 1tbsp of tomato passata, then lay the next tortilla on top. Bake for 5 minutes, flip, then bake for a further 3. 
Once the base has been cooked, spread the remaining passata over the base. Spread the chicken, red onion and baby spinach over the tortilla, then sprinkle with the cheese. 
Bake for 10 minutes or until the base is golden brown and the cheese has melted. 
Sprinkle spring onion, parsley and seasoning over the cooked pizza, then season. Serve hot. 
Tips
Curb those junk food cravings with this healthy pizza recipe by Rhiannon Baldock.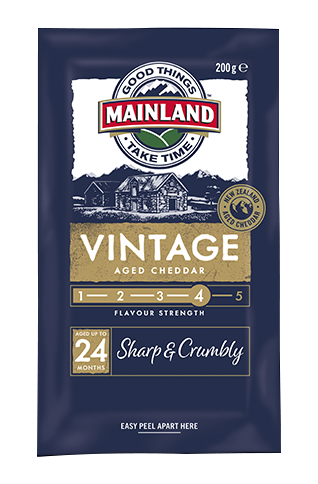 In This Recipe
Mainland Vintage Cheddar
---
A real cheese lover's cheese. Aged for up to 24 months, Mainland Vintage Cheddar has a crumbly texture and real bite. To enjoy its full flavour, leave it out of the fridge for 30 minutes before serving.

View Product