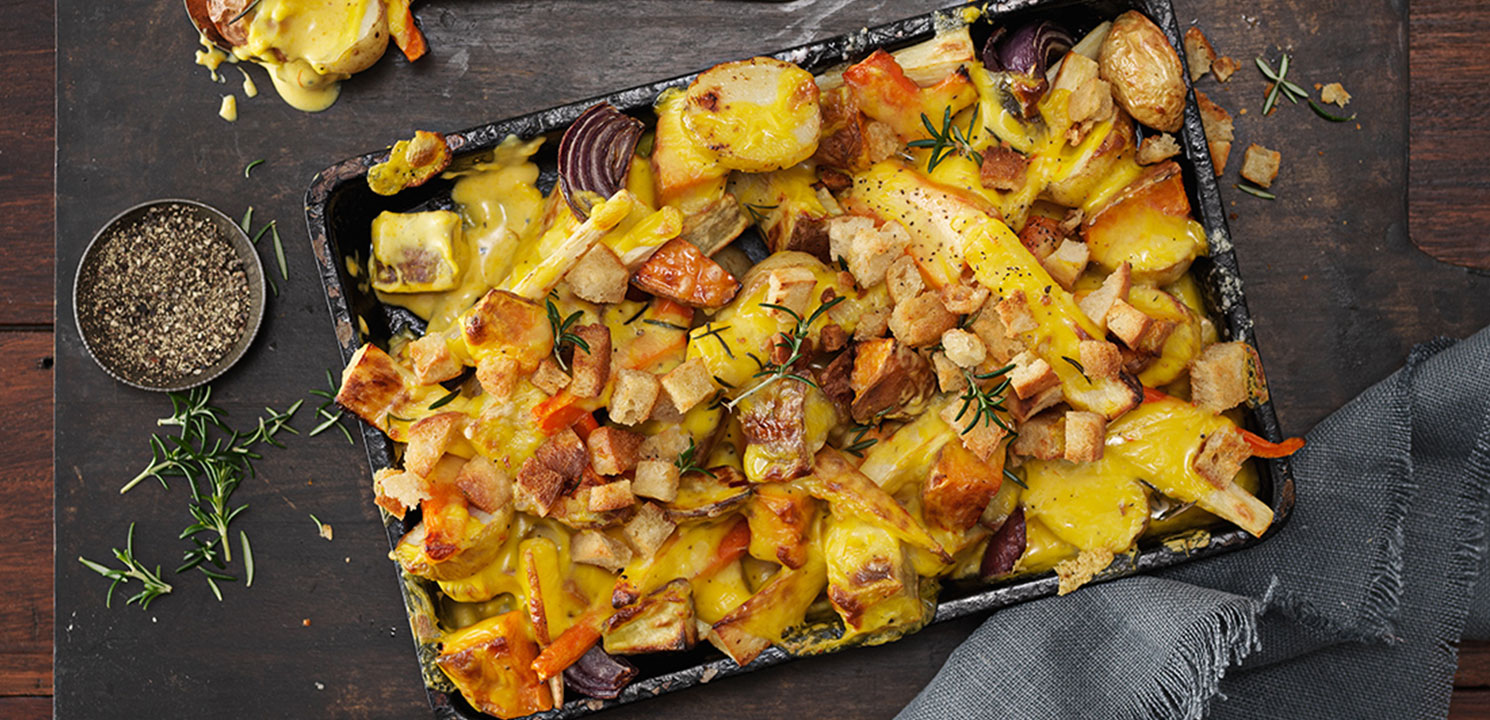 Method
Pre-heat oven to 180°C.
Place prepared vegetables in a single layer on a large roasting tray lined with baking paper. Spray with olive oil and season with salt.
Roast for 25 minutes until just tender.
Meanwhile heat butter in a medium saucepan then add flour and cook for 2-3 minutes or until pale golden and sandy in texture.
Simmer milk and saffron for 2 minutes to release the flavour and colour. Gradually add milk to the flour mixture, stirring constantly until smooth and thickened.
Stir in Mainland Colby Finely Greated and saffron threads and cook a further 2 minutes then season to taste.
Spoon the cheese sauce over the vegetables and top with extra grated Colby cheese, the ciabatta crumbs and rosemary.
Grill for 4-5 minutes until golden and bubbling.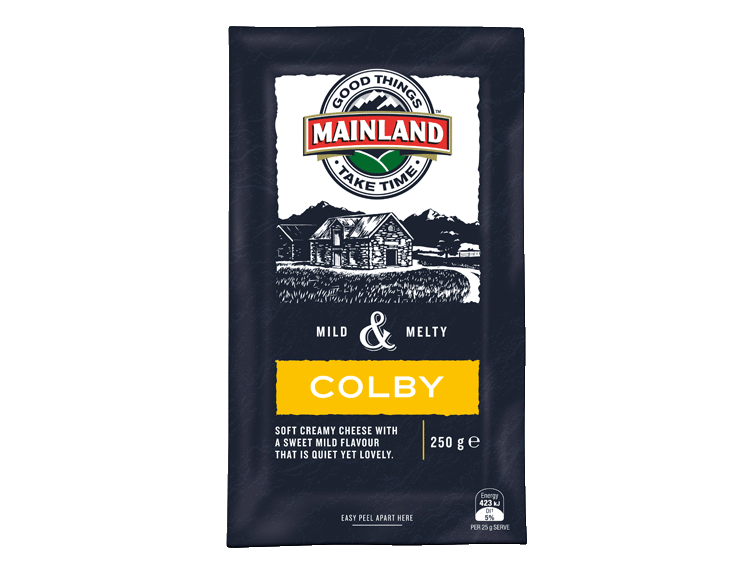 In This Recipe
Colby Finely Grated
---
Colby Finely Grated Cheese is a melting marvel that is just perfect for cooking. It is a simple and convenient way to make your next meal even more special. 

View Product