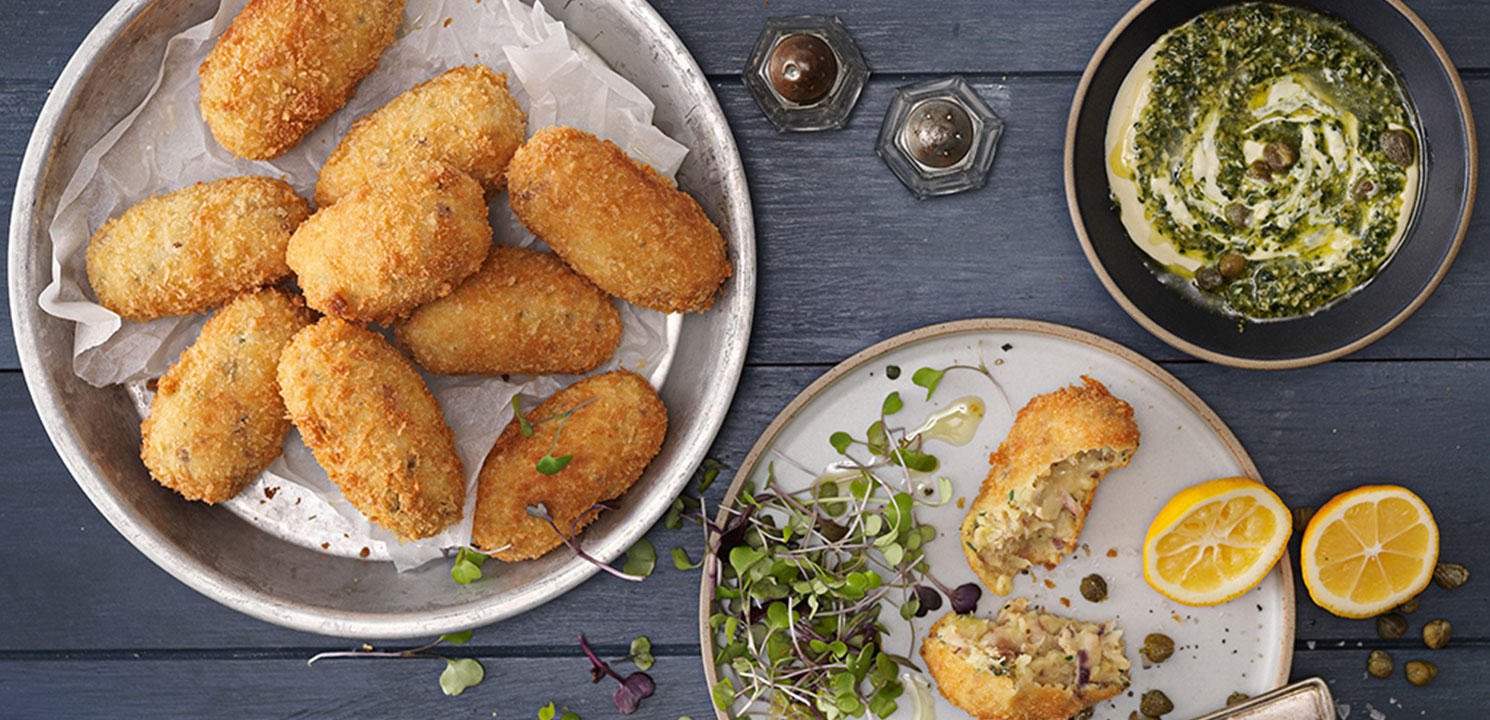 Method
In a large bowl combine potato, grated Mainland Gouda Cheddar, chives, red onion, egg and smoked fish. Mix well.
Divide mixture into 12, roll into thick croquettes or log shapes, then refrigerate for 10 minutes.
Place flour, egg and panko crumbs in separate bowls. Dip each croquette firstly into the flour, then egg and breadcrumbs. Chill until ready to serve.
Heat 2cm of oil in a medium saucepan, and cook croquettes for about 4-5 minutes until golden and hot in the centre. Serve warm with aioli, parsley and capers.
Tips
Only cook around four croquettes at a time – overcrowding the pan will lower the heat and prevent them from getting crispy.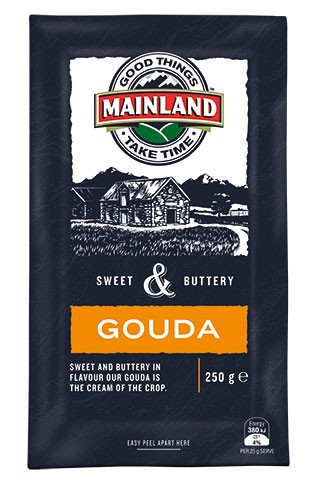 In This Recipe
Gouda Cheddar
---
Creamy textured with a sweet and buttery flavour, Mainland Gouda is the perfect addition to any cheeseboard. 

View Product