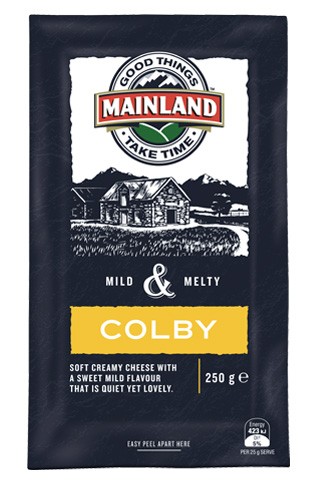 Colby
---
The mild melting marvel, Mainland Colby is the perfect cheese for grilling to a golden crust.
Sizes: 1 kg, 500 g, 250 g 

Nutritional Info
Mainland Colby is vegetarian-friendly, all-purpose cheese. It's firm enough to cut and grate making it ideal for cooking, baking or delicious on its own. It's best used in a mild cheese sauce, as a second or third cheese in a fondue, or in sandwiches. A consistent melt makes it ideal for grilling, pizzas, fillings and toppings, and Mexican dishes like quesadillas, burritos and taquitos.