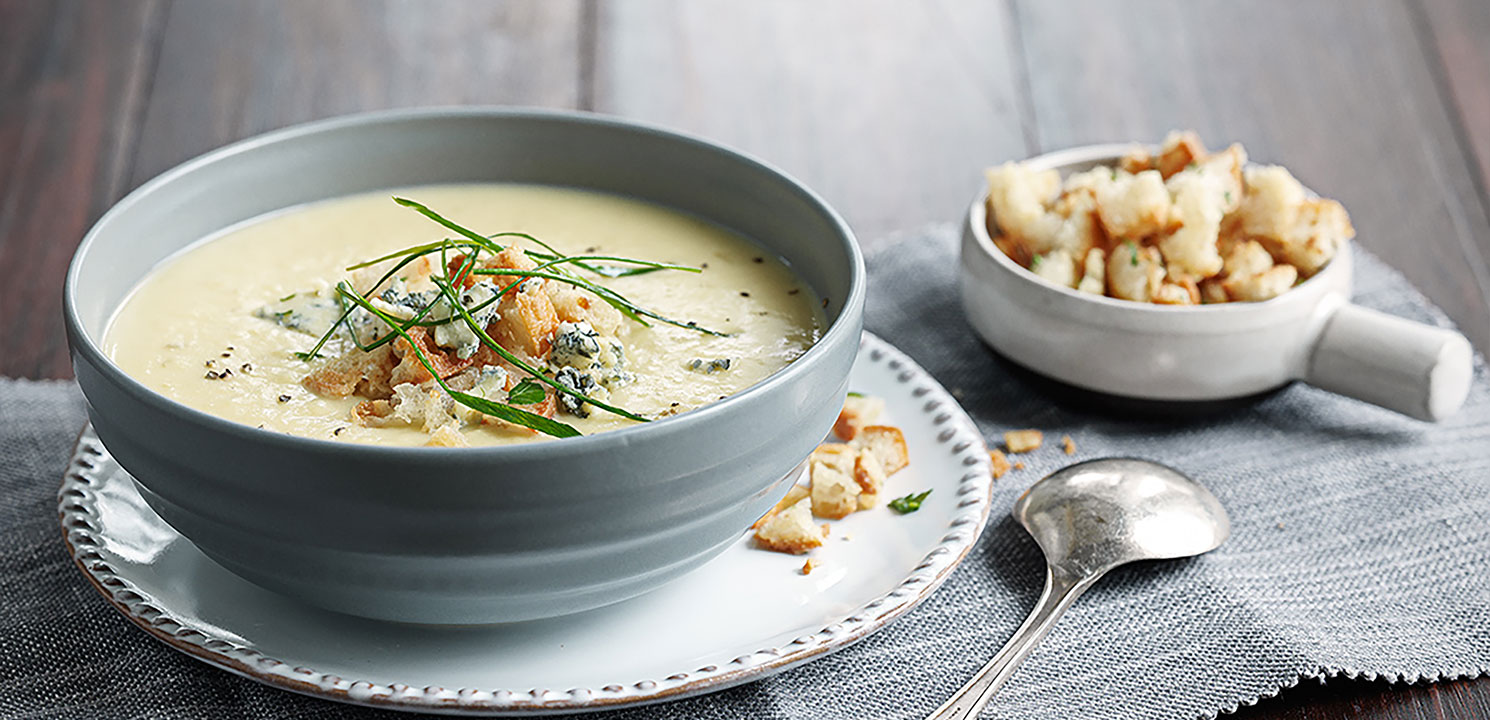 Method
Heat butter in a large saucepan and add the leek, garlic and ginger, then cook over a medium heat for 5-10 minutes until soft and fragrant and starting to colour.
Add potatoes and stock and simmer for 25-30 minutes or until potatoes are tender.
Crumble in most of the Mainland Blue Vein Wedge, reserving a little for the garnish. Add the milk and then whizz using a stick blender or food processor until thick and smooth. Season to taste.
Fry diced ciabatta in a little olive oil to make croutons, and fry reserved leek over a high heat in a little olive oil till crisp.
Reheat gently if needed and top with the croutons, fried leek and parmesan cheese.
Tips
You can also top with crispy croutons.

In This Recipe
Blue Vein Wedge
---
With a dry and crumbly texture and a sharp piquant flavour, Mainland Blue Vein Wedge is perfect for lovers of strong, rustic flavoured cheese.

View Product