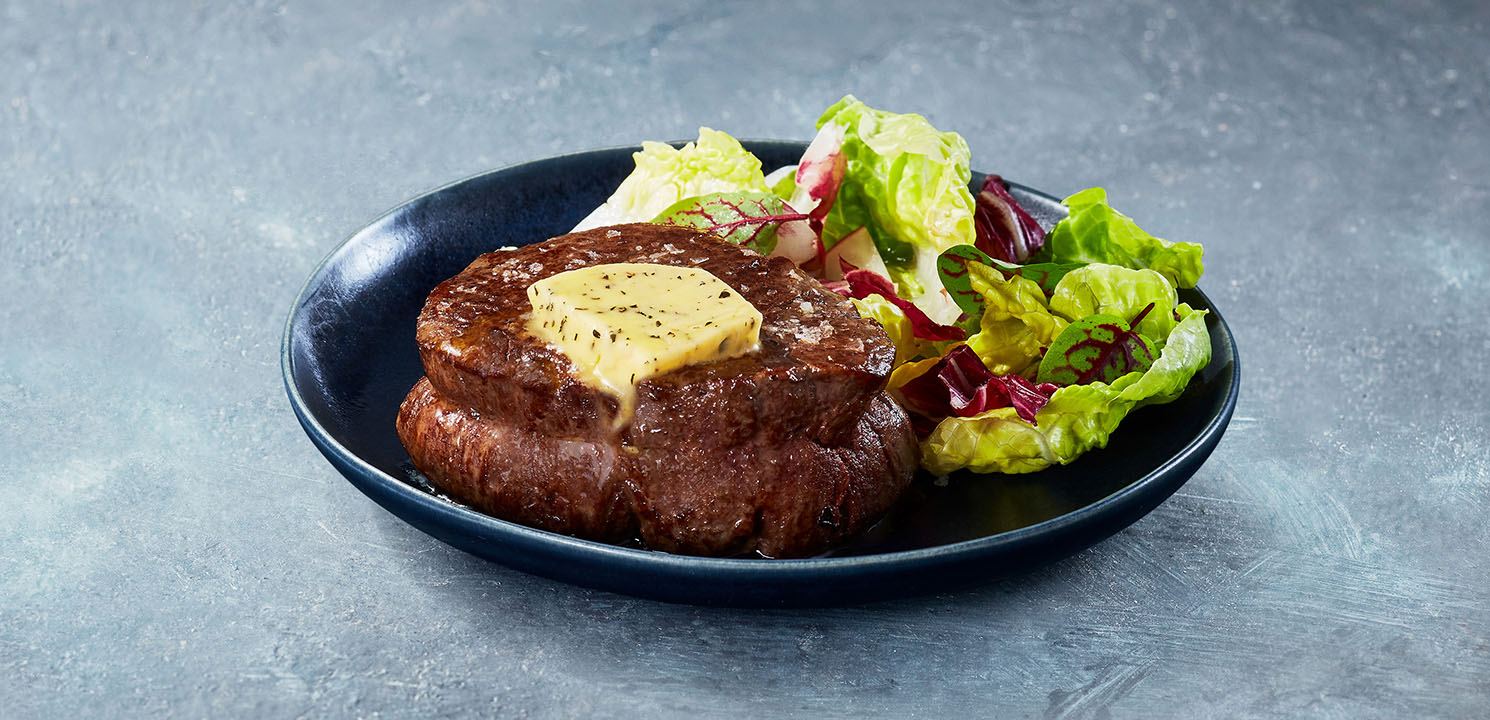 Method
Heat oven to 200°C.
Spread both sides of the steak with a generous amount of Mainland Garlic & Herb Butter and a good sprinkle of salt and black pepper.  
Heat a heavy based (oven-proof) fry pan to very hot with a drizzle of olive oil.
Place steak into hot fry pan and sear both sides quickly for 2 mins. Put pan into pre-heated oven and cook steak for a further 4-5 minutes (for Medium), cook longer for well done. 
Remove from the oven and let rest for 2-3 minutes. Prior to serving, add an extra dob of Mainland Garlic & Herb Butter'.
Tips
Filet mignon is a very lean cut, but super tender and flavoursome if cooked properly.  
Mainland Garlic Butter would work equally well depending on your desired flavouring.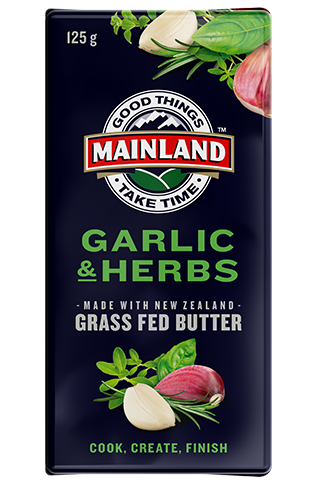 In This Recipe
Garlic & Herbs Butter
---
Pure Mainland butter combined with crushed garlic and a perfect mix of Basil, Thyme, Marjoram and Rosemary.  Add flavour and freshness to your cooking without any fuss. Cook, create, finish!
View Product