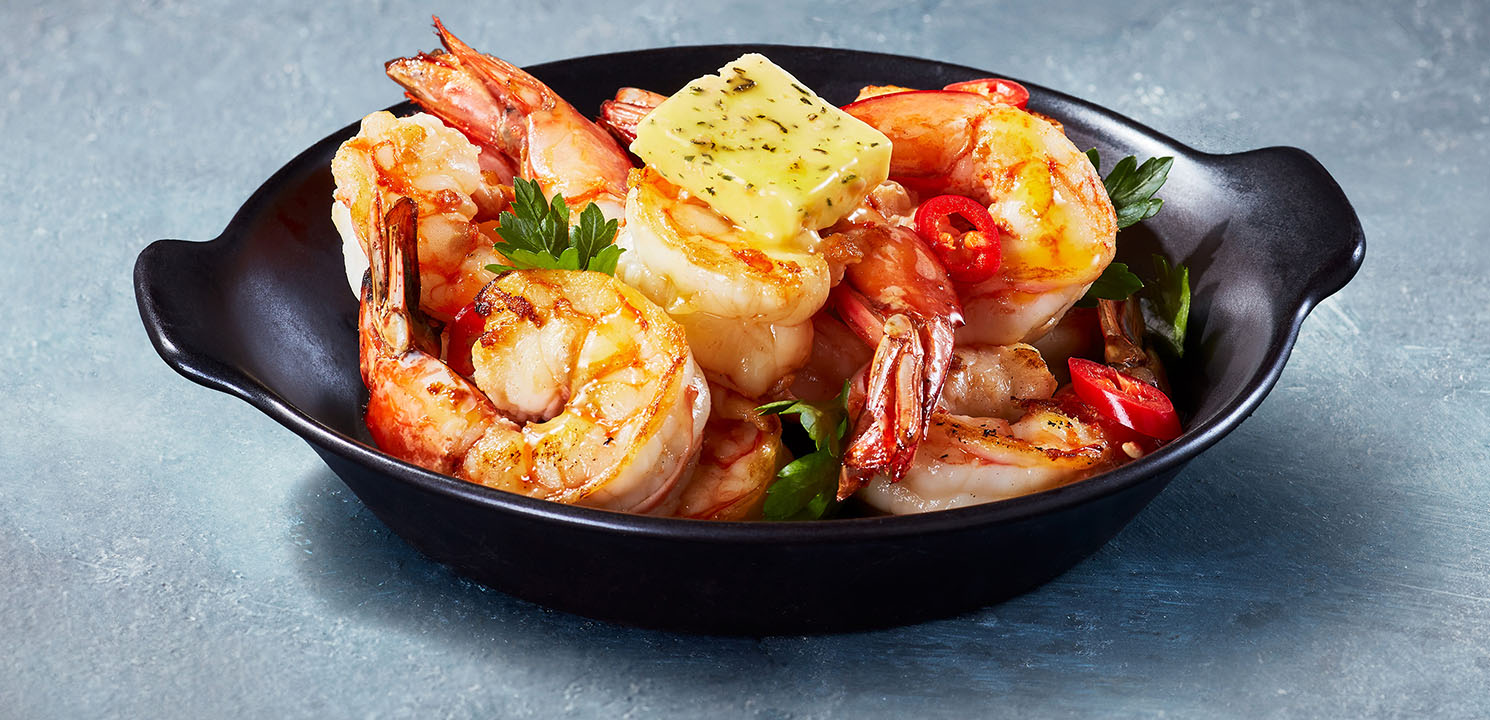 Method
Finely halve chilli lengthways and chop chilli removing seeds. 
Melt approx. 50g Mainland Garlic & Herb Butter in a small saucepan over low heat. Once melted add the chopped chilli and cook for 30 seconds. Remove from heat and stir through the chopped parsley and the zest and juice of 1 lemon. Season with salt and pepper.
Pre- heat the BBQ to a high heat. Toss the prawns in olive oil and place on the BBQ for 3 minutes before turning and cooking for a further 3 minutes. The prawns will turn a pink colour and curl up. 
Place the prawns on a serving plate and drizzle over the chilli and garlic butter sauce. 
Finish your prawns with an extra dob of Mainland Garlic & Herb Butter and garnish with extra chopped parsley and a squeeze of lemon juice.
Tips
Prawns can be cooked on a hot skillet or heavy based fry pan if BBQ not available.
Chilli flakes can be used instead of fresh Chilli.  The dish works equally well with Mainland Classic Garlic Butter.
In This Recipe
Garlic & Herbs Butter
---
Pure Mainland butter combined with crushed garlic and a perfect mix of Basil, Thyme, Marjoram and Rosemary.  Add flavour and freshness to your cooking without any fuss. Cook, create, finish!
View Product